Shopping Cart
Your Cart is Empty
Thank you for your business!
You should be receiving an order confirmation from Paypal shortly.
Exit Shopping Cart
"Thank you for your invaluable help!" G.S.
Learn to decode your stepfamily so that you have clarity about what powerful steps to take for greater personal power, peace, and
passion in your life.
iishana Artra, PhD, CPC, CNLP
Certified Stepfamily Coach
Stepfamily PsychoEducator
Founder of Stepfamily Services
Let's talk about "the elephant in the room". Stepfamily life can be emotionally and financially costly, not just hard, but hazardous. My first round cost $120,000, several health issues, and career setbacks. I am determined to help you do better! There is much to enjoy in a stepfamily when it is working well.
It may sound odd, but upon first hearing that only 1 in 3 make it past the child-rearing years, I breathed a huge sigh of relief! This meant I was not crazy, "wicked", or a failure. (And, the odds are you aren't either.) Better yet, I learned, there are secrets to success for stepfamilies. It actually can be done and in a way that feels empowering. Today, I enjoy and love my stepfamily, and they love and appreciate me.
Even if you are otherwise a highly effective person, stepfamily life may be one of the hardest things you ever take on. But, thankfully it does not have to break us. There are proven ways to make it work, and even become stronger leaders of our lives in the process.
You bring strengths to your stepfamily, and those strengths may even surprise you. My background in psychology, spirituality, management, and legal information as well as growing up in a stepfamily and twice stepmothering has proven to be excellent preparation for finally succeeding in stepfamily life.
What are the tricks of the trade? To get positive results faster and more easily I distilled the field's proven strategies into a powerful 4-step method called Steps-4-Stepstm. If this interests you, read on.
SEE HOW IT WORKS
Decoding the Stepfamily
Something to keep in mind.
The pay off could be just around the corner,
with a little help.
You want clarity and confidence but getting past the classic 6 stepfamily boulders can seem impossible. The good news is that millions have done it.
Reaching out for expert support can more than double the odds of your success. Move forward with Stepfamily Services on your team.
I founded Stepfamily Services so you can be freed up to live with greater joy in the rest of your life by creating more peace at home. We show stepparents and their partners how to save precious money, time, and energy by using the tricks of the trade for successful stepfamilies.
There are key psychology and management techniques proven to work for stepfamilies. I invite you to consider how expert support could make a difference in your present and future.
Sometimes a single situation, like meals needs to be improved. Other times the stepfamily benefits from an overhaul. The secret is to do what works for a stepfamily, which is often not what works in an original family.
Stepfamilies are not like original families, they are more complex and intense and have higher odds of breakup. It is normal to reach the point of no return. This is the time to start again by taking a different approach either in the same or next stepfamily.
CLICK HERE to see why most stepfamilies (also known as blended families) struggle and what can be done to make it easier.
In addition to happiness, security, and close relationships for adults and children, well adjusted stepfamilies can provide other benefits, such as role modeling of a positive relationship and, for some children, a refuge from a dysfunctional non-resident parent.
Have you received help from a stepfamily expert yet? Studies show that the odds of success can more than double when you receive support from a caring expert in stepfamily dynamics who guides you with practical advice and education about what is happening.
What does success look like? CLICK HERE to find out.
Learn the most current methods for helping stepfamilies succeed.
Do you want to reach more stepfamilies? Stepfamily Services refers stepfamilies to qualified counselors and coaches.
Find out more about our certification and referral program - CLICK HERE
Stepfamily Services has served as a member of the following initiatives to strengthen families.
Vermont Promise Communities Initiative
Stepfamily Services is credentialed and recommended by these organizations.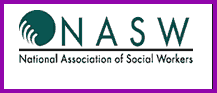 Ambivalence Screening Protocol
This is a Woman Owned Small Business
/